Germany lags behind global innovation leaders at the 12th place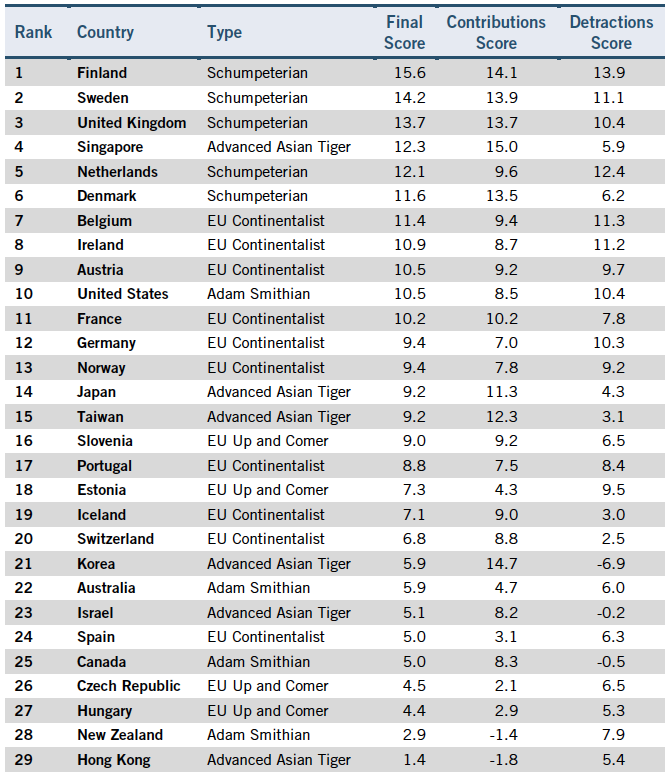 The Information Technology and Innovation Foundation (ITIF), a U.S. think tank on technology policy, delivered its ranking of more than 50 countries concerning their impact on global innovation. The report considers worldwide per capita contribution for supporting innovation. The researchers considered both the funding allocated for research and education as well as the structure of the tax system in the chosen countries. Environment and conditions that could adversely impact innovative capacity were penalized by point deduction. Among other factors, a weak patent system had a negative result on the score. The final ranking was between 15.6 points for the worldwide innovation leader Finland and negative 20.1 points for Argentina. Sweden and the UK followed close behind Finland. Austria was ninth in the ranking. Germany scored 9.4 points landing on the twelfth place, with Switzerland settling for the twentieth place. The U.S. reached a modest tenth place. Germany benefited not from a direct promotion of innovation, but rather from a good legal and political framework. Switzerland was downgraded due to what the researchers viewed as obstructive regulations – as for innovation promotion, it scored higher than Germany.
Stellbrink IP sees this as another warning sign that innovation landscape in Germany needs to be actively supported.